Argon DataViz 1.2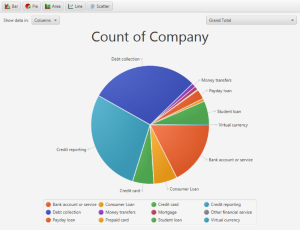 Viewing a Pivot Bar Chart.
(Click for a larger view.)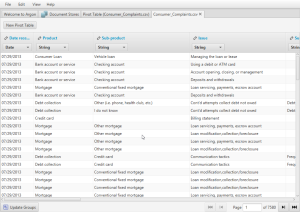 Browsing Data after importing CSV.
(Click for a larger view.)


Quick & Easy Pivot Tables and Pivot Charts.
Argon DataViz is an easy-to-use Application for data visualization.
Works with Large Files: Have a large CSV file that you are struggling with in other applications? Try Argon DataViz to crunch it fast!
Pivot Tables: Easily create pivot tables from your data. Pivot Tables are an unmatched tool for extracting business intelligence from raw data. With Argon, you can now create pivot tables from large datasets with ease!
Pivot Charts: After creating one or more pivot tables, you can create Pivot Charts from that data to make visualization a breeze.
System Requirements
Argon DataViz is a Java application, so you need to install java (1.8 or later) for it to work.
| | |
| --- | --- |
| Hardware | Any recent computer (Pentium Dual Core and up, AMD, etc). |
| Software | Java Runtime Environment version 1.8 update 40 or later. |
Argon DataViz Trial
You can use Argon DataViz in trial mode for 30 days. There are no limitations in the software during the trial period. It should operate normally like the full version, so you can get a feel for all the features. After the trial period, you will need to purchase a license to continue using the software.
Our Guarantee
You are encouraged to complete the purchase of a license as soon as possible once you determine that Argon DataViz is suitable for you. You can always return it for a refund within 30 days if you are not satisfied.
Safe & Secure
We warrant that all our products including Argon DataViz are free from Adware, Spyware, Malware, Viruses, Key Loggers or Trojans.