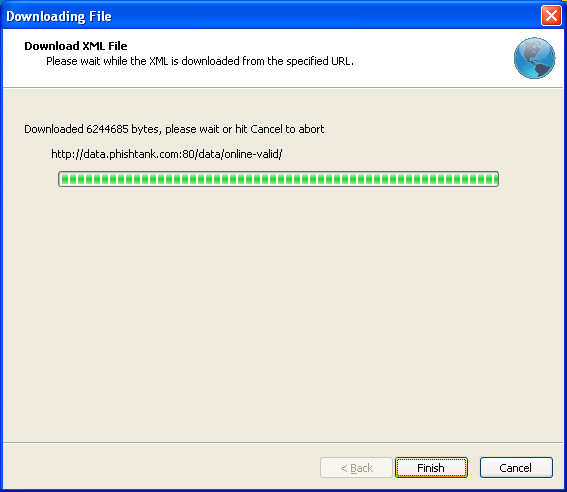 This screen shows the progress of the file download from the remote site. The URL is shown along with the number of bytes downloaded.
Note: The progress bar can indicate the progress only if the server reports the size of the file before the download starts.
To abort the download, click the Cancel button.