On this screen, first you need to select the version of Microsoft Access to export the XML data to.
Access 2007: Select this option to save the output as an ACCDB file. Note that this option will work ONLY if Microsoft Access 2007 is installed on your computer.
Access 2000+ versions including Access 2000, 2002 or 2003. The generated file is an MDB file which can be opened in Access 2000 and later.
Access 97: This is the oldest version of Access that Exult supports exporting the XML data to.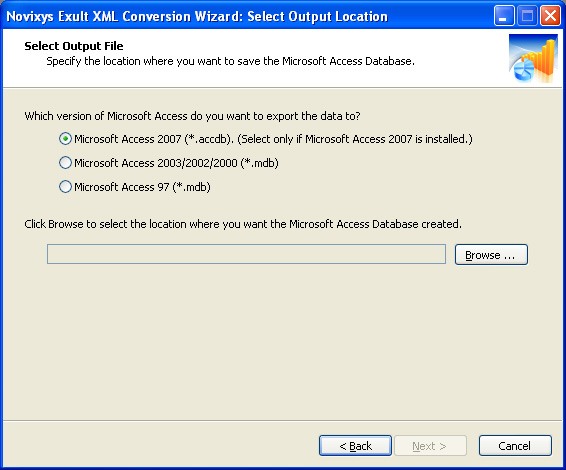 After selecting the version of Access, you need to select the location where the Access database file (MDB or ACCDB as the case may be) is to be created. Click 'Browse' to open a File Browser, navigate to the directory where you want the database created, enter the name (or accept the suggested name) and click 'Save'.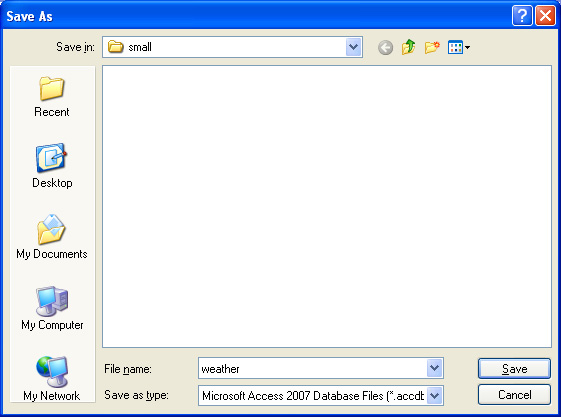 After selecting the output file location, click 'Next' to begin generating the output.